LAS PALAPAS / A Sunday Favorite

A Sunday favorite for our family is Las Palapas in Leon Springs (I-10 West & Boerne Stage Rd.) We typically visit Las Palapas on Sunday afternoon after church. Usually we arrive about 12:30 to find the patio relatively open for seating. Upon arrival the kids make a bee-line for the sandbox and have a blast building sand castles and digging holes.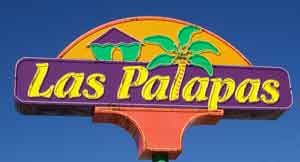 Las Palapas doesn't officially have any Kids' specials on the menu (they do have a kids menu). What we like to do is to make the Kids' bean and cheese tacos. We typically will order a bowl of queso to have along with the chips and salsa. When the adult entrees arrive we will spread a serving of beans from one of our plates on a flower tortilla then drizzle some queso on it. There you have it, a free meal for the kids'. Most of the time they are to caught up playing to eat anyway and the bean taco is portable.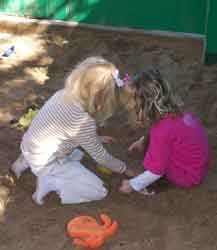 The sand box is fairly large and can accomodate a number of kids' playing. Most of the time there is no trouble but you do get the occasional sand throwing and "Daddy, he stepped on my sand castle".
There is no need to worry about bringing your own sand toys as there are a number of shovels, pails and other tools for the kids to dig and build with.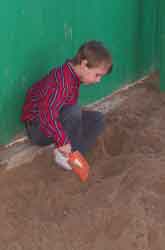 With the play area being covered even in the heat of the Texas Summer the kids' can play in the shade. The patio offers plenty of shade for you parents with several large shade trees and unbrellas. And for those of you incline to partake in an adult beverage, they have you covered there as well. My wife tells me that the margaritas are very tasty and the come in three different sizes.
The view is wonderful and nothing relaxes me more then the sound of my children having a wonderful time and the views of the surrounding Texas hill country.